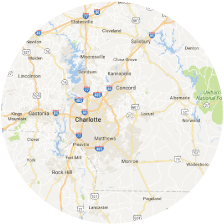 CHI is based in Charlotte NC. We service any area in both North and South Carolina, within a 1 hours drive of south Charlotte. This includes areas such as:
Albemarle, Chester, Clover, Denver, Gastonia, Kannapolis, Lancaster, Lincolnton, Marshville, Monroe, Mooresville, Rock Hill, Salisbury, and York.
If you need an inspection near but outside of these areas, please call our office; we may be able to make arrangements to serve your needs.