Choosing a Home Inspector
Don't pick an inspection company based on price alone!
Home Inspection Standards of Practice are quite limited in many ways. Some inspection companies offer lower pricing because they are able to do several inspections in a day because they only do the minimum required by the licensing board's standards of practice. Instead, find a good inspector based on their quality of service, knowledge, experience, etc. and then select the level of services based on your needs and budget.
Want to know if our competition is doing the minimum? Ask them these questions:
Do they walk on the roof when readily accessible, or just look from the ground?
Do they walk on trusses or ceiling joists when readily accessible to inspect the back corners of the attic space, or do they only stand on the storage platform?
Do they inspect all of similar items, or just representative numbers of: windows, doors, cabinets, electrical receptacles, etc.?
Do they use a probe thermometer to test HVAC function, or just verify heated/cooled air is produced?
Do they use a pressure gauge to verify proper water pressure on the home, or just say there was enough pressure to allow functional flow?
Do they offer the ancillary services you need, or just sub-contract that out to other companies?
There are many other ways we at Colony Home Inspections go above and beyond to help you with the information you need to make good decisions. If you're still not sure, just give us a call. We would love to help you in the decision process of not only who to use, but what services you may need.
Includes: Roofing, Exterior, Structural Components, Plumbing, HVAC, Electrical, Insulation, Ventilation, Interior (doors windows, ceilings, walls, etc.), and Appliances. Does not include: cabinets & counter tops, flooring, closet shelving, bath hardware.
Includes everything in the Level I inspection + Roofing Gutters, Storm Windows and Doors, Awnings, and Shutters, Cabinets & Counter Tops, Flooring, Closet Shelving, Bath Hardware, Screening, + Free subscriptions to Home Binder, & Home Owner's Network.
If you plan on extensively renovating the home, or you are willing to accept the home with expected issues of normal wear-and-tear, or if the home is for sale as-is, then you may prefer to save money with a partial inspection. Click here for more information about our Specialty Inspections.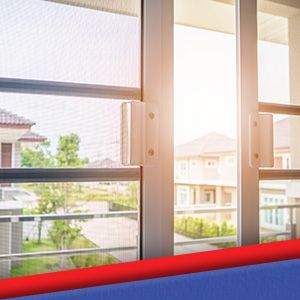 What Happens After An Inspection?
After an inspection, the home inspector or structural engineer will hopefully give the house a passing grade or essentially a "clean bill of health." They will give you a report with their professional engineer's seal. If they identify any problems, they will document those with suggestions for repairs, and in some cases, drawings to further illustrate their findings.
What Do You Do With Your Report?
If the home inspector finds any issues, this may give you pause to consider your next step: do you want to move forward with the purchase or consider other options? If you still are interested in the home you can:
Notify the seller of the issues discovered and have them fix them before moving forward
Make the seller aware of the problems found and ask for a price adjustment
Hopefully, you can work with the seller to come to an agreement that allows you to purchase your home. However, if they refuse to meet the requirements, you can terminate the purchase agreement with a copy of the structural and mechanical inspection report.
Need a Home Inspection in Charlotte?
The home inspectors of Colony Home Inspections are pleased to offer pre-drywall inspections as one of our Top Rated Local® inspection services. We want to help you get your home completed and ready to sell or move into as soon as possible. Contact us for more information and to schedule with one of our inspectors.